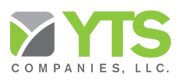 Application For Employment
We are an equal opportunity employer, dedicated to a policy of non-discrimination. Employment is based upon qualification, without regard to race, sex, religion, marital status, familial status, sexual orientation, color, age, national origin, veteran's status, disability, status with regard to public assistance, and any other status protected by law.
Please complete all information even if included in your resume.